IBA Munich
IBA Munich is the most significant event for baking and confectionery sector.
 22 to 26 October  2023
Munich Germany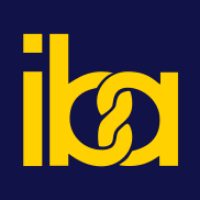 International Bakery and Confectionery Expo Munich 2023
The IBA 2023 provides a global meeting place for professionals in the baking industry. Taking place every three years, IBA 2023 Munich is a triennial exhibition. It is the world's largest international exhibition of baking and confectionery. It offers a comprehensive overview of recent developments in the sector and is a global forum for showcasing and recognizing business innovations. IBA 2023 covers all aspects of the bakery, confectionery, and food service supply chain. During the Munich Trade Fair, retail food decision-makers, bakers, pastry chefs, restaurants, cafe owners, hotel professionals, and caterers network, share ideas, and form partnerships.
The IBA Munich Trade Fair 2023 addresses the whole bakery, confectionery, and food service supply chain, from ingredients and raw materials to logistics and packaging. IBA's digital network connected over 8 000 users from 136 countries, transferring knowledge about baking trends and new craft markets. The International Business Exhibition is one of the world's largest trade shows. It is held every three years to showcase the latest products and innovations. In Germany, IBA Munich is the world's largest trade fair for the baking and confectionery industry. It will take place in Munich, Germany between 22 October and 26 October 2023.
Why should you use Booth Constructor at IBA 2023?
Booth Constructor builds and designs exhibition stands in Munich. We offer unique booth design and building services to help exhibitors stand out at IBA 2023 Munich. Booth Constructor has spent years developing an extensive knowledge of the exhibition industry to build premium-quality booths. We provide high-quality exhibition services based on our clients' needs and preferences. In our capacity as a reputable exhibition stand contractor in Munich, we work closely with clients to ensure they are informed throughout the entire construction process. With our in-house design team, we can create a stand that represents your brand effectively.
Booth Constructor offers the best exhibiting experience at IBA Munich Trade Fair 2023 if you are an exhibitor looking for a reputed and experienced exhibition stand contractor.
iba Munich 2023 Trade Fair Location
Messe München
Am Messesee 2, 81829 München, Germany