Modular Hybrid Booths
We Renovate The Exhibiting Experience For Our Clients With Custom Modular Hybrid Booths
Custom modular hybrid booths are typically derived from "customising the modular booths"- hence a hybrid booth! This combination is a definitive answer to all the exhibitors who look for custom like booths at the cost of modular booths. Commonly known custom modular booth rentals! Much more than asked for, hybrid booths the most flexible and smart option due to its adaptable and numerous designs. Above that, these booth rentals are the lucrative blend of custom like uniqueness and modular like creativity. Indeed, it combines the best characteristics of both the booths while bringing profitable deal for the exhibitors. Typically, hybrid booths are pre-built configurations same like modular booths.
However, the catch here is- these pre-built structures are customizable. Hence, hybrid booths offer design flexibility to the exhibitors while selecting one! We at Booth Constructor, have hundreds of ideas in our inventor to help our clients find the ideal match for their upcoming trade show. Since we are a well-established hybrid booth design company in Germany, we have our inventory stocked with exclusive custom modular booth rentals ready to ship once all the requirements are fulfilled from your side Pro Tip To Select Hybrid Exhibit: Do remember, before you select the booth from our inventory for your show, analyse all your exhibiting requirements so that you can make the right choice in selecting hybrid exhibit booth design. Analysing your booth requirements earlier help you in shortlisting an exhibition stand for your trade show participation.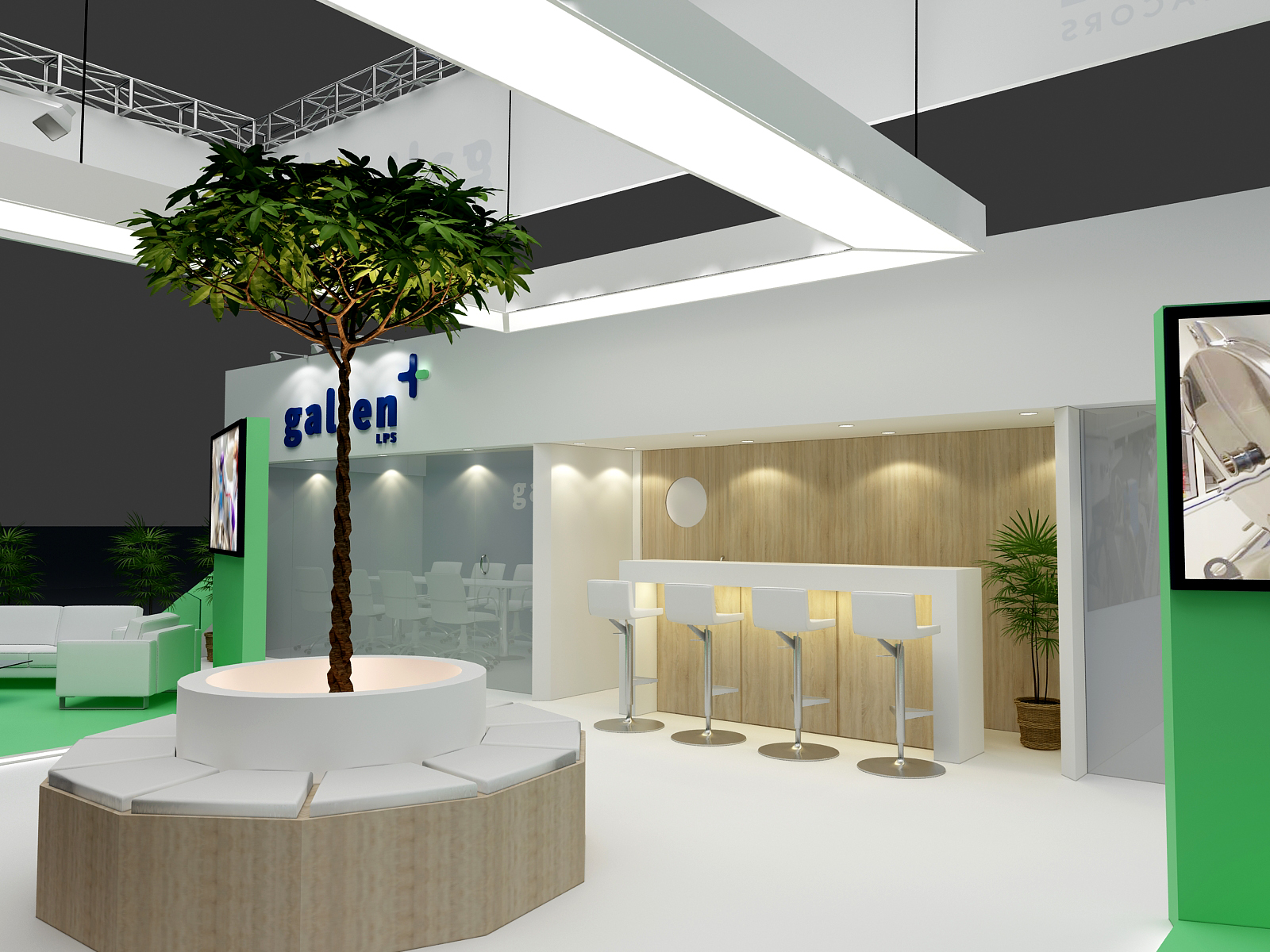 What Makes Hybrid Trade Show Booth Displays A Sustainable Choice?
Hybrid exhibits are the merger of creativity and sustainability due to the tension fabric and aluminum extrusion system used in its structure. Moreover, the exclusive range of designs available make the selection diverse while catering various needs of our clients. Since hybrid booths are the combination of modular and custom booths- it adds modular laminate components molded tubs, small crates and most importantly visionary designs.
Many of exhibitors misunderstand custom modular hybrid booth rentals as pop-up displays. However, hybrid exhibit booths fall in the category of stylish and elite structures while making more sense as a solution provider to the exhibitors exhibiting in prime shows. In addition, custom modular hybrid trade show booths are to stay in the market unlike pop-ups. Being an experienced hybrid booth design company in Germany, we highly prioritise the quality and innovation- both at a time! Hence, Booth Constructor is an ideal destination for BOLD, IMPACTFUL, and FLEXIBLE hybrids trade show booth rentals at terrific prices.
How Hybrid Display Is The Right Solution For Upcoming Trade Shows?
For many of the exhibitors, opting hybrid displays is the right solution for all their exhibiting requirements. And why wouldn't it be? Hybrid display is a customizable module that is light weight, cost-effective, durable, and most importantly; the design options allow you to exhibit with versatility. All these characteristics offer the smart way to execute your promotional activities on the show floor while making it the right solution to participate with in upcoming trade shows in Germany. Apart from that, the right usage of custom modular hybrid booths depends on your exhibiting objectives.
If you have short term goals and fewer plans to participate in less trade show then perhaps renting a hybrid booth is the right choice. And if your are expected to participate in several exhibition shows and planning go long way in the same year then buying a hybrid booth is the right choice! Well if you are worried about the varied sizes of booth then worry not- these exhibit displays are expandable hence, can be re-configured in various sizes.
Bottom Line: Custom modular hybrid trade show booth and display rentals are the perfect example of versatility. Therefore, if you have any show lined up during the year, we would suggest you to opt for hybrid displays in promoting your brand and products to your target audiences. Above everything, you also have the option to chance different graphics for each show- making these booths the right solution for all you exhibiting requirements.