CPhI Worldwide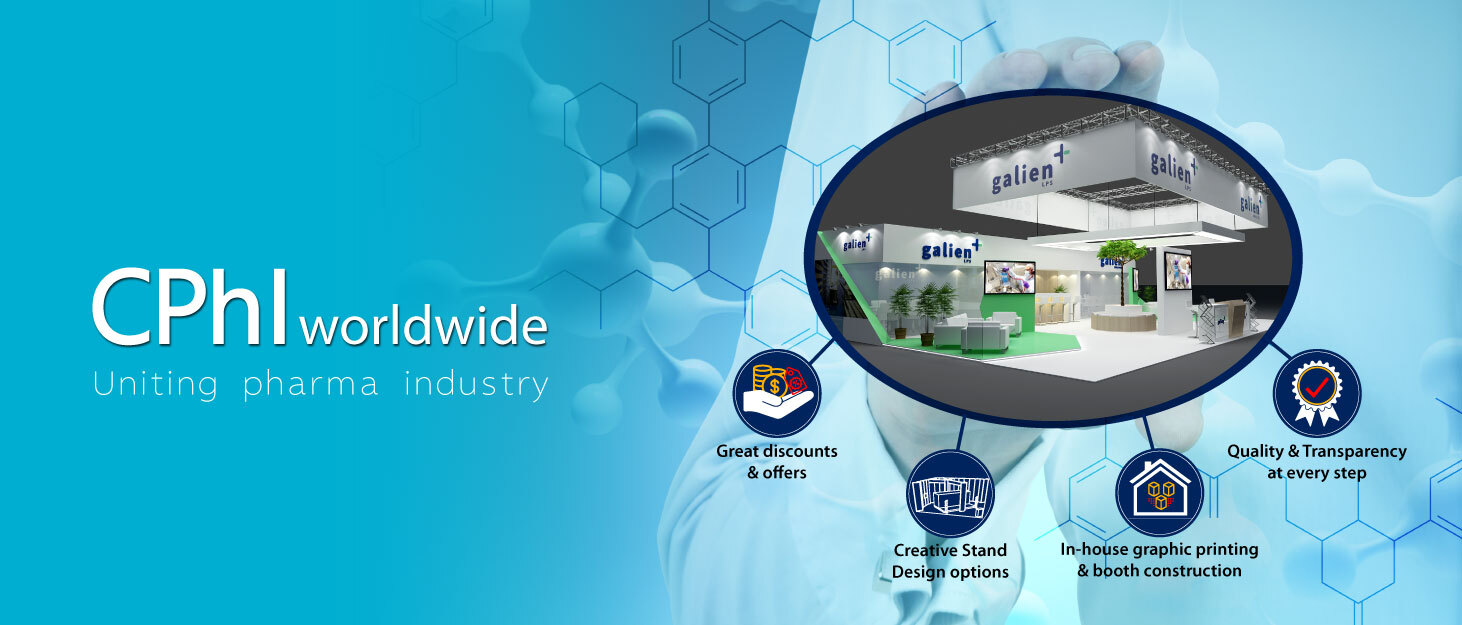 Find Your Ideal Exhibition Stand For CPhI Worldwide With Booth Constructor
Be the part of CPhI 2022 to connect with industry leading professional figures. Being the prominent exhibition show of pharmaceutical industry, CPhI Frankfurt, Germany covers all the industry sectors. It includes ingredients and FDF to outsourcing, machinery, Biopharmaceuticals and packaging. CPhI show is open for API suppliers and machinery manufacturers, drug delivery device developers, to outsourcing providers, and regulatory experts – whoever belongs to these sectors must visit the show. Furthermore, benefits of attending CPhI Worldwide Messe Frankfurt, Germany are, it offer opportunities to build connections and do business via a single tap of button, in-person meeting, interactive session, direct message.
Approximately, 45,000 industry professional attend the CPHI 2022 trade show in Messe Frankfurt, Germany. Therefore, participating in this show will help you in networking with the industry peers and procure cost-effective pharma solutions from around the globe. Most importantly, exhibitors have an ideal opportunity to meet their potential clients and business partners. Other than that, you also have the opportunity to strengthen your existing business relationships. At CPhI show you can get insights of the industry via attending various seminars and workshops.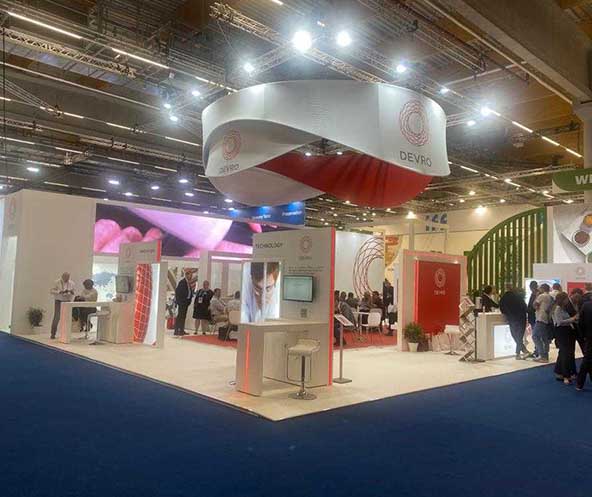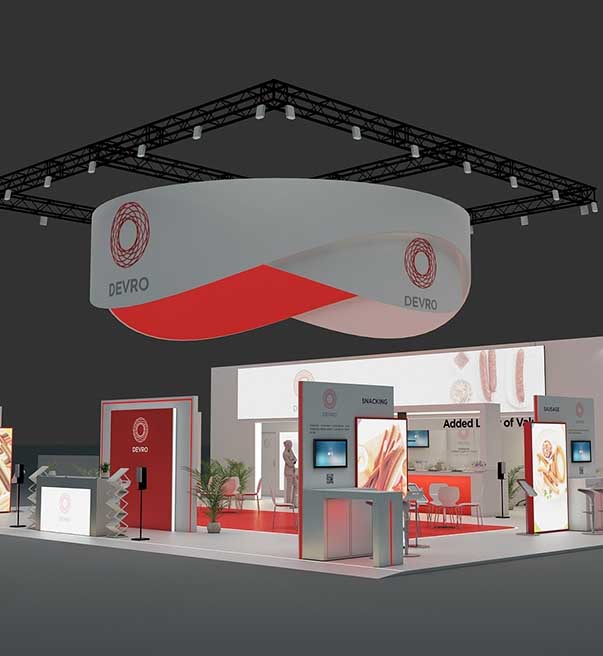 Stats For CPhI 2022 Speaks For Itself
This in-person event will be taking place at the Fiera frankfurt, germany. Be the part of year round's best medical gathering and connect with new business partners, network with industry's leading experts, and explore some ground-breaking pharma solutions covering the entire pharma supply chain. World's largest pharmaceutical exhibition show, CPhI Worldwide houses 6 distinctive pharma events covering entire industry. Here are some exclusive stats that speaks of the show itself:
2,500+ Exhibitors
170+ Countries participates
48,961 Industry professionals
100+ On-site activities & conferences
Here are top 5 visitors' job titles
10% of VP/Director
23% of Manager with staff
17% of Manager without staff
19% of CEO/COO/President/Chairman
10% of Managing Director/ Sr. VP/ EVP
Did you know 28 per cent of visitors visit CPhI worldwide to establish business connection with new vendors/ suppliers
Let Booth Constructor Be Your Exhibition Stand Design And Built Partner For CPhI Worldwide
Are you looking to exhibit in CPHI Worldwide Frankfurt Germany? Looking for a local exhibition stand designer and builder? Well, contact Booth Constructor as we are the reliable exhibition stand builder company backed with end-to-end team support so that we can assist you at our best. In fact, we are always on our feet to assist you through-out the exhibiting process. Hence, whether its booth designing, construction, graphic printing, approvals or installation, our team is always available to aid you with the best possible solution. Last but not the least, we create outstanding exhibition stands for our clients that are business oriented and fulfils the brand objectives on show floor!
So, if you are looking for an experienced and leading Exhibition Booth Builder Company Frankfurt to assist you to build an ideal Exhibition Stand at CPHI Worldwide then contact us now and close the deal at the guaranteed best market price!