H+H Cologne
h+h cologne is the largest order platform of its kind in the world dedicated to needlework & hobbies, including sewing, crocheting, knitting, embroidery, and handicrafts.
 22 to 24 March 2024
Cologne, Germany.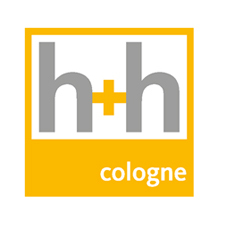 H+H Cologne - The Ultimate Crafting Event!
Mark your calendars for 22 to 24 March 2024. H+H Cologne is back and it promises to be an unforgettable experience for all craft enthusiasts! This highly anticipated event brings together the best of the crafting world under one roof. Offering a unique opportunity for attendees to explore the latest trends. Discover innovative techniques, and connect with fellow crafters from around the globe.
Here are some compelling reasons why you simply cannot miss H+HCologne Germany :
Inspiration Galore: h+h Cologne Germany is a treasure trove of inspiration for crafters of all levels. From traditional techniques to cutting-edge innovations. You'll find a vast array of materials, tools, and ideas to fuel your creativity. Get ready to be inspired by stunning displays, awe-inspiring demonstrations, and hands-on workshops. That will take your crafting skills to new heights.
Unparalleled Networking Opportunities: At h+h Cologne 2024, you'll have the chance to connect with industry experts, suppliers, and fellow crafters from all corners of the world. Forge valuable connections, exchange ideas, and gain insights from the brightest minds in the crafting community. Whether you're a seasoned professional or just starting your crafting journey, this event offers endless networking opportunities to help you grow and thrive.
Exclusive Product Launches: Be the first to discover the hottest crafting products and trends at h+h Cologne 2024 trade fair. Many exhibitors choose this prestigious event to unveil their latest collections. This gives attendees an exclusive sneak peek into crafting's future. Discover the latest tools, materials, and designs to elevate your projects.
Educational Workshops: Enhance your skills and broaden your crafting horizons with the educational workshops available at H+H Cologne. Led by industry experts, these workshops cover a wide range of topics, from traditional crafts to the latest techniques in digital crafting. Gain valuable insights, learn new skills, and unlock your full creative potential in a supportive and engaging learning environment.
International Diversity: H+H Cologne attracts crafters and exhibitors from all over the world, creating a vibrant and diverse atmosphere. Immerse yourself in a melting pot of cultures, ideas, and perspectives, and celebrate the global crafting community. Discover unique craft traditions, learn from different perspectives, and make lifelong connections with like-minded individuals who share your passion for creativity.
Don't miss out on the crafting event of the year!
Join Booth Constructor at H+H Cologne from 22 to 24 March 2024 and experience the ultimate gathering of crafters, suppliers, and industry leaders. Prepare to be inspired, educated, and amazed as you embark on a crafting adventure like no other. Enrich your skills, expand your network, and indulge in the sheer joy of creating.
Booth Constructor is an established company in Cologne, Germany dedicated to helping businesses create extraordinary booths for events such as H+H. With over 20 years' experience in the industry, we provide comprehensive design and construction services to help businesses make the most of their booth space. Whether you need help with exhibition stand design, construction, or logistics, we can provide the expertise and resources you need to make your booth stand out at H+H 2024.
H+H Cologne Trade Fair Location
Cologne Fair Messepl. 1, 50679 Köln, Germany