Fi Europe
The Food Ingredients FI Europe is an international trade fair for food additives.
 28 to 30 November 2023
Frankfurt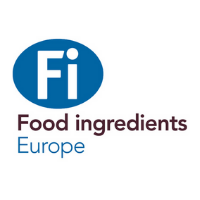 Bring Your Innovation to Fi Food Ingredients Europe 2023
Fi Europe 2023 focuses on innovative food and beverage ingredients and takes place biennially in Paris, France. It is an excellent platform for establishing professional relationships with industry experts and getting closer to promising outcomes. In particular, Food Ingredients 2023 Europe focuses on the latest innovations and ingredients that are used to solve problems in various sectors. During this show, you will have the opportunity to interact with your customers and find new business opportunities. Food Ingredients Europe 2023 is only a few months away, so secure your exhibit space now!
Fi Europe's last edition was a huge success and generated the highest revenue. It's expected that this year's show will be just as successful as last year's. Almost 1400 exhibitors and 19,700 visitors attended the 2021 trade show. It offers a variety of programs, including conferences, workshops, networking hubs, speaker events, and more. Fi Europe 2023 will take place from 28 to 30 November at the Frankfurt Exhibition Grounds.
What Does Fi Europe 2023 Bring to You?
A key benefit of participating in the FI Europe trade fair is the opportunity to connect with food ingredient suppliers. It is estimated that 96% of exhibitors consider the show to be extremely valuable to their businesses. Therefore, Food Ingredients Europe is a crucial show for suppliers of F&B ingredients! As an exhibitor, you'll benefit from:
More opportunities: Exhibiting at Food Ingredients Europe 2023 will give you maximum exposure to the industry while spreading brand awareness.
Expanded Reach: With a wide range of audiences, it allows you to reach a global audience while connecting with relevant buyers from around the globe.
Increased ROI: Exhibiting at Food Ingredients Show Europe 2023 is one of the most effective ways of increasing business and ROI.
Insights To Food Ingredient Europe
With three decades of history, the 2023 Food Ingredients Europe trade fair is one of the leading business platforms that gather industry leaders. In three days, Fi-Europe brings together international stakeholders and decision-makers to provide insights into the food and beverage industry.
A comprehensive event such as this involves approximately 1,700 exhibitors, displaying a variety of food ingredients, from dairy to proteins to flavorings to starches to synthetics. Fi Europe has several dedicated zones ranging from organic, free-from ingredients, plant-based, to health products. The show also attracts over 21,000 professionals from the industry. The Food Ingredients Europe show in Germany also features demonstrations of the latest market developments, start-up challenges, and innovation awards, while bridging the gap between supply and demand.
If you are looking for an experienced trade show stand builder in Frankfurt to help you build an ideal exhibition stand for Fi Europe 2023, then contact us now and we will close the deal at the guaranteed best price!
Fi Europe Trade Fair Location
Messe Frankfurt,
Ludwig-Erhard-Anlage 1, 60327 Frankfurt, Hesse, Germany