Exhibition Stand Design Company Frankfurt

Exhibition Stand Design Construction And Booth Builder Company In Frankfurt
Elite Exhibition Stand / Booth Design Company in Frankfurt
We have established ourselves as a leading exhibition booth builder company in Frankfurt and the numbers achieved so far are a testimony of this outcome and we stand strong to provide the finest support towards a world-class exhibit. For overseas companies exhibiting in Frankfurt, our trade show designers provide comprehensive trade show booth rentals, including stand design and fabrication, graphics, logistics, installation and disassembly, audio-visual, flooring, furniture, and on-site supervision.
You can work on radical concepts with our team of Booth Builder in Frankfurt that comprises accomplished specialists to put together an award-winning trade show booth.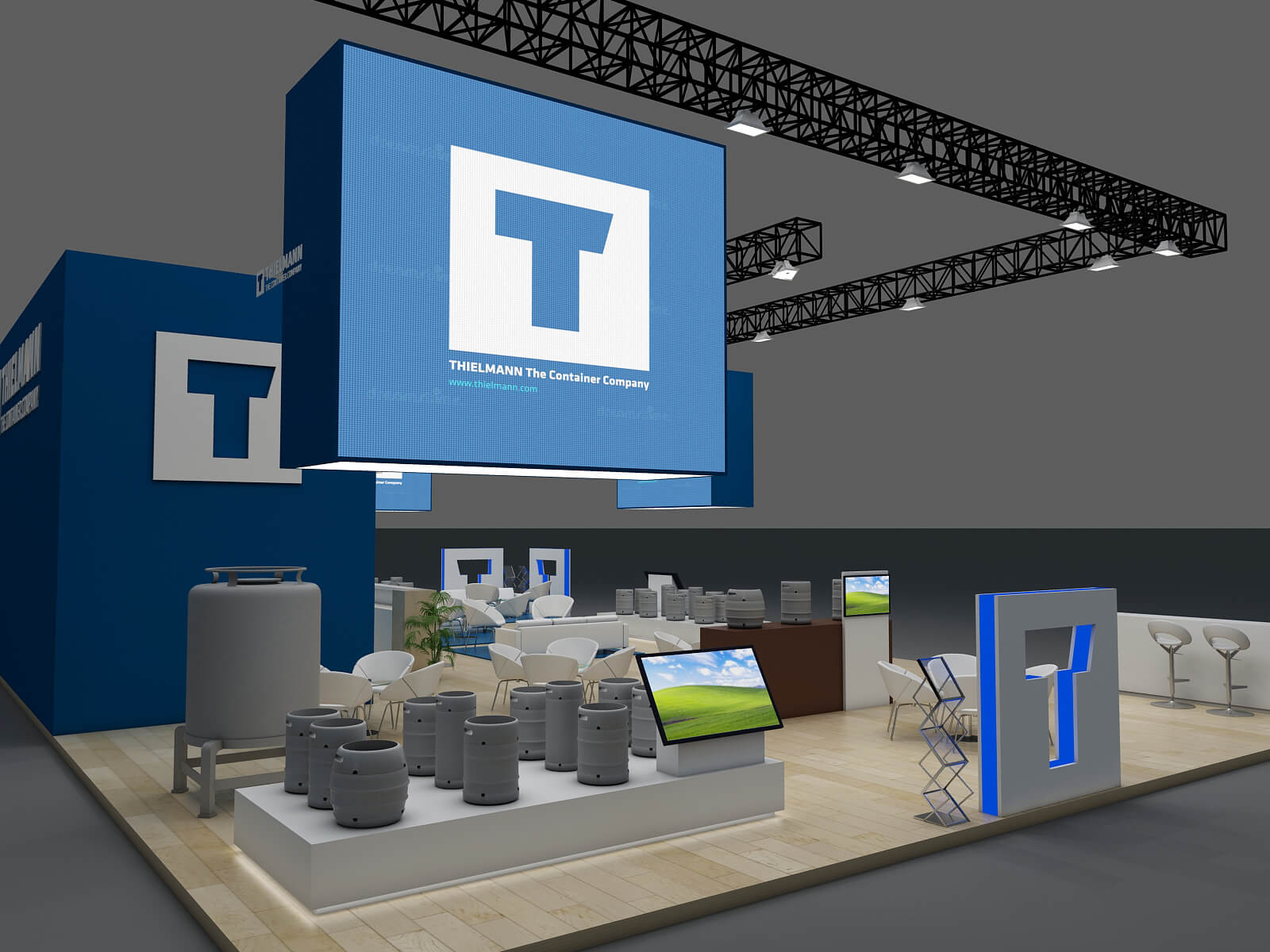 What makes Stand Design Constructor the best Booth Contractor Company in Frankfurt?
As your stand design constructor in Frankfurt, we will manage the project assiduously for you to have a stress-free show experience i.e.
Design, construction, print graphics, install and dismantle, and also take care of warehousing, and logistics.
Assist you at every step to achieve a fruitful outcome during the event.
Corroborate in choosing your trade show booth rental that speaks your brand's story.
The highly trained and dependable team will collaborate with you to ensure your display matches your company's requirements and goals.
Help attract an audience with whom you can build a long-standing bond.
Construct a design that delivers your brand's uniqueness in the most effective way possible.
Last but not the least, offer a transparent and comprehensive rental package
Why should you hire a Exhibition Booth Builder Company in Frankfurt?
Germany has the reputation of being the most sensational venue for trade show events with at least 90% of the show being hosted in the country. Hence, you should hire a exhibition booth builder frankfurt if you wish to have a successful exhibit. Building a booth that manifests awe-inspiring stories elicits a stronger emotional response establishing a connection with your audience. You will also require an interactive booth for them to notice your brand. It is also essential that you carefully analyze every detail of your strategy to build the exhibition stand. All of the above require comprehensive planning for you to visualize the future you have dreamt for your brand. At Booth Constructor, we as the best Stand Design Company in Frankfurt believe in creating top-class trade show booth rentals for events all over the world.