DMEXCO Cologne 2023
20 to 21 September 2023
Cologne
DMEXCO 2023 Expo is the leading trade fair for the digital marketing industry.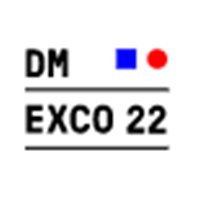 The DMEXCO 2023 Expo is Cologne's Premier Digital Marketing Event
The Digital Marketing Expo & Conference is a well-known European event for digital marketing & technology. This platform hosts prestigious conferences and is a prominent meeting place for digital businesses and marketers. The DMEXCO Expo Cologne brings together industry leaders, technologists, marketing professionals, and media professionals to discuss the year's digital agenda. A digital ecosystem will be created by seminars, expositions, debates, and master classes exploring the future of the digital sector driving market value at DMEXCO 2023
Here's what makes DMEXCO 2023 unique!
There will be 600 speakers, 20,600 participants, 240 sponsors and partners, and many more industry professionals participating in DMEXCO to explore new business opportunities in person. It is scheduled for September 20th and 21st at Messe Cologne. It will offer unlimited access to online and face-to-face sessions in digital marketing.
Marketers, creative & tech pioneers, and media professionals will all form quality contacts, exchange creative ideas, and develop innovative test products together at DMEXCO 2023. In addition, Dmexco 2023's digital marketing stage offers comprehensive insights from industry experts, enhancing exhibitors' marketing campaigns.
Why Must You Partner With Booth Constructor To Participate In DMEXCO Expo?
Assisting every client with all their exhibiting requirements, Booth Constructor designs and builds their exhibition stand exactly how they want to exhibit at DMEXCO 2023. Our professional designers and account managers will assist you in the entire process, from designing to building, organizing to managing, transporting to installing to dismantling.
The DMEXCO Cologne team is committed to making your exhibiting experience as rewarding as possible. We ensure that your exhibition stand meets all industry standards, protocols, and high-performance standards so that you can connect with your targeted market at DMEXCO 2023 Expo. Please contact us if you would like to avail of our best services.
Get in touch with us today if you need an experienced and leading Exhibition Stand Design & Build Company in Cologne to create the perfect exhibition stand at DMEXCO.
DMEXCO Cologne Trade Fair Location
Cologne Fair Messepl. 1, 50679 Köln, Germany