BEAUTY DÜSSELDORF 2024
BEAUTY Dusseldorf is one of the most prestigious beauty trade shows in Europe.
 22-24 March 2024
Dusseldorf, Germany.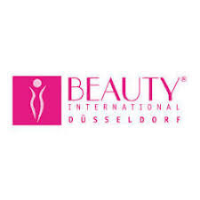 BEAUTY DÜSSELDORF 2024 - Celebrating Beauty and Innovation!
BEAUTY DÜSSELDORF is a renowned beauty trade fair that will take place from 22nd March to 24th March 2024 in Düsseldorf, Germany. This highly anticipated event attracts professionals and enthusiasts from the beauty industry. During these three days, the exhibition will feature a wide range of products and services related to beauty, skincare, haircare, cosmetics, and wellness. Visitors will have the opportunity to explore the latest trends, innovations, and developments in the beauty sector. The fair will also feature live demonstrations and presentations by experts in the field. There will also be a number of networking opportunities available to visitors.
Explore the Latest Beauty Industry Trends!
BEAUTY DÜSSELDORF provides a platform for industry experts, manufacturers, distributors, and retailers to showcase their products and establish business connections. It serves as an ideal networking hub for professionals to exchange knowledge, collaborate, and stay updated with the latest industry advancements.
The event will host numerous workshops, seminars, and presentations by industry experts, covering various topics such as beauty trends, product demonstrations, and business strategies. These educational sessions offer valuable insights and practical knowledge to attendees. With a diverse range of exhibitors and attendees from around the world, BEAUTY DÜSSELDORF offers a unique opportunity to discover international beauty brands, expand market reach, and foster international collaborations.
An international platform for beauty professionals.
You need a stand that is eye-catching and captures the attention of visitors. It should showcase your brand and products in a professional and creative way. It should also include interactive elements to help engage visitors and keep them interested. That is why Booth Constructor is the right choice for you!
From stand design and construction to end-to-end service and program management, we offer a wide range of services to exhibitors. A stand that perfectly reflects your brand can be created by our experienced team of designers and technicians with our comprehensive services. We strive to provide the highest quality service at competitive prices. BEAUTY DÜSSELDORF 2024 is the perfect time to showcase your brand, so let us handle the details for you.
BEAUTY DÜSSELDORF 2024
Messe Düsseldorf Stockumer Kirchstraße 61, 40474 Düsseldorf, Germany