MSPO Poland 2023 International Defence Industry Exhibition
MSPO Poland 2023 International Defence Industry Exhibition
5 to 8 September 2023
Targi Kielce, Poland
MSPO Poland is the International Defence Industry and Military Technology Exhibition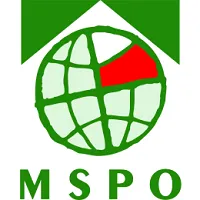 MSPO Poland is one of the world's largest defence industry exhibitions
Among the largest and most influential defence exhibitions in the world, MSPO Poland is one of the most significant events in Central Europe. One of the permanent elements of MSPO is an exhibition of Polish armed forces. As well as showcasing the newest developments in military equipment and armaments, it will also offer a glimpse into the how technologies and systems are being applied to fields such as logistics, security, and rescue operations and how they are evolving. In addition to the static exhibition, visitors can see a demonstration of soldiers' practical skills.
The 31st MSPO Poland 2023 will take place over four days this year. It has been confirmed that MSPO 2023 will take place in Kielce, Poland between 5th and 8th September 2023.
What is on show at 2023's MSPO?
There are thousands of visitors who attend the International Defence Industry Exhibition each year in order to learn about the latest developments in the defence industry. A variety of armoured equipment, classical armament, missiles, explosives, chemical equipment and materials, aircraft and air defence armament, naval armament, and special equipment will be showcased. At MSPO 2023, companies that offer cutting-edge communication systems, ICT technologies, radio-electronics, and optoelectronics will also showcase their products. The exhibition covers food and beverage preparation, storage, transport, uniforms in a variety of forms and for a variety of uses, medical supplies, and accessories.
Why should you exhibit with Booth Constructor at MSPO?
Booth Constructor is a well-known firm in poland that provides show stand design and construction services. The company owns a specialized stand building division, making it one of the top stand builders in Poland. Our European warehouse and in-house design team can help you create an outstanding exhibition stand. With years of experience in the exhibition sector, we provide turnkey solutions to all your show requirements. To increase our clients' visibility, Booth constructor offers top-notch exhibition booth construction services based on creative themes and concepts.
Booth Constructor is your first choice if you're seeking an exhibition booth builder company in poland to exhibit at MSPO, Poland.
MSPO Poland Trade Fair Location

Targi Kielce – Centrum Kongresowe
Zakładowa 1, 25-672 Kielce, Poland