Modular Rental Exhibits
Design and build a killer modular rental exhibit with Booth Constructor
For over more than two decades, Booth Constructor has been providing the latest and most up-to-date trade show display offering a variety of lightweight, readily assembled modular rental exhibits. Due to its versatility, the end results have been successful to invite an audience and also grab the attention of the attendees (customers, professionals, pioneers, and high fliers) at the trade fair. Our inventory for modular rental exhibit displays comes in a variety of sizes and types such as display racks, monitor mounts, literature holders, and many other supplies. The designers have experience in crafting and managing trade show displays for clients in a variety of industries with over 25 years of bespoke exhibit experience, hence whatever your project will demand, they are ready for it. Both your goals and your budget are met with our modular rental exhibit solutions at Booth Constructor.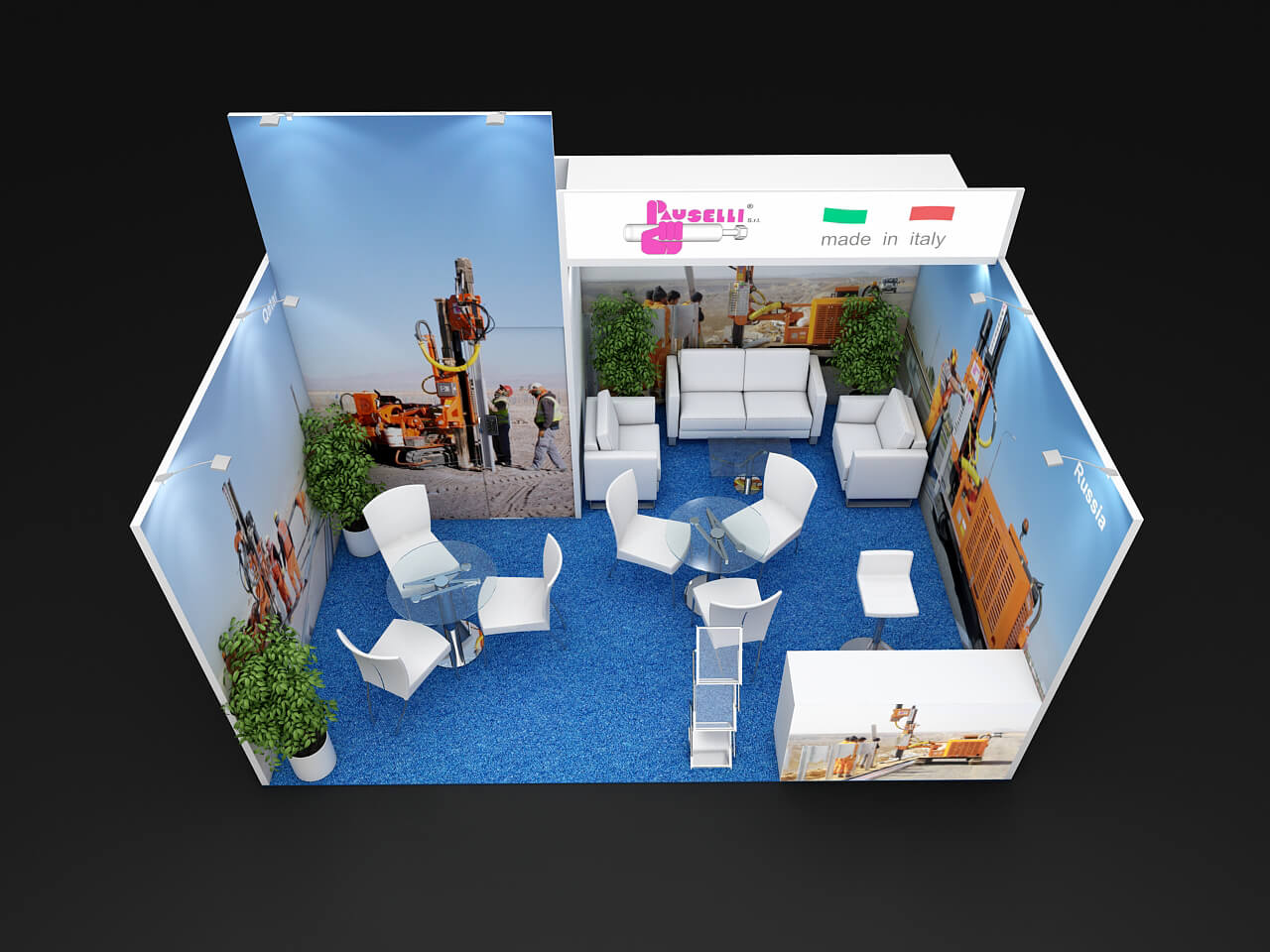 A modular rental exhibit is an excellent choice if you need an all-purpose exhibit that can adapt to a variety of trade show needs. The modular display's structural blocks are adaptable enough to be configured into various sizes quickly and easily. You can transport the same exhibit from show to show and make minor changes without sacrificing the appearance.
When compared to custom-built exhibits, modular trade show exhibits have numerous advantages. Modular booths are designed to be reassembled, giving them more flexibility and making them easier to carry. Modular rental exhibit displays are packed into a small shipping container to save space, and because the materials used to construct them are lightweight, labor and shipping expenses are also lower.
Care for a view that screams classy! Choose rental exhibit displays
Many of our modular rental exhibit solutions are available in a variety of forms, but we can also create a custom booth for you. With practical displays that tell your business's story, we can help you exhibit your brand and company in an eye-catching way. Our team of professionals will design and build a display that will leave a lasting impression on everyone who comes to your booth. Because the entire structure is modular, you may adjust it as your branding and demands evolve.
For whatever trade show needs you have, we have everything from custom-designed exhibits to simple, on-the-go portable exhibitions. A modular rental exhibits displays is one of our most popular choices.
How can Booth Constructor make you appear well prepared?
Booth Constructor focuses on helping our clients appear exceptional and promote themselves properly with our modular rental booth. We collaborate with our clients to create the ideal exhibits and constructions for any presentation or event that requires a visual appeal. We assist you in standing out from the crowd and attracting more customers to your booth. The list of benefits is endless, hence, learn more about our products and the modular rental exhibits we can construct for your next trade show by getting in touch with us. We'll bring your concept to life and provide your booth visitors with an unforgettable experience. With one of our modular trade show exhibits, we hope to assist you to increase your presence at the upcoming trade show.