InterTabac Dortmund 2023
14 to 16 September 2023
Dortmund Germany
InterTabac World's leading exhibition of tobacco products & smoker's supplies.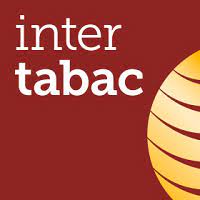 Taking place in Dortmund, InterTabac 2023 represents tobacco and smoking accessories from around the world
A global platform for business and networking, InterTabac Dortmund 2023 attracts thousands of professionals from around the world. The show offers a great opportunity to promote the latest products in tobacco and smoking accessories. Exhibitors and visitors will also be able to learn about innovative inventions and interact with marketing experts in order to improve their business skills. There is a wide range of products on display at the InterTabac Dortmund Germany exhibition, including cigarettes, cigars, cigarillos, e-cigarettes, smoking accessories, pipes, press products, liquors, fine-cut tobacco pipes, tobacco shop equipment, and water pipes.
Attracting over 13,800 attendees, InterTacab is the world's largest tobacco event. Approximately 520 exhibitors from 47 countries participate in this show to showcase tobacco-related products and innovations. This event also attracts 42 per cent of visitors from abroad. In addition to innovative support services, InterTabac attracts exhibitors and visitors from around the world!
To learn more, stop by InterTabac 2023 in Dortmund
A visit to the InterTabac smoking trade show in Dortmund provides visitors with a chance to learn about the latest developments, trends, and innovations as well as expand their existing networks. In addition to observing the market, they are able to place orders at the show as well! In addition, the show will take place in Messe Dortmund from the 14th to the 16th of September 2023, keeping safety guidelines in mind. Participate in this rapidly growing business platform before it's too late. Let us design and quote your exhibition stand free of charge! Our exhibition stand specialist will help you achieve the best marketing results on the show floor.
An Overview of InterTabac Dortmund
Among the countries that visit InterTabac Dortmund are Greece, France, Denmark, Italy, Great Britain, Spain, and Poland. Among the countries represented at the last InterTabac in Dortmund were Brazil, Argentina, South Africa, Chile, China, Taiwan, India, and the United Arab Emirates. Aside from that, there were also national visitors from every German state.
Dortmund Germany Trade Fair Location
Westfalenhalle Dortmund, Germany