IFA Berlin 2023
1 to 5 September 2023
Berlin
IFA is the most inspiring trade fair for consumer electronics and home appliances.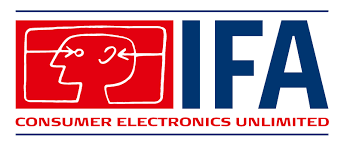 It's time for the world's largest technology show: IFA Berlin 2023
IFA Berlin 2023 is an exhibition that showcases the world's most renowned electronics and home appliance brands. European companies can demonstrate their latest technology and innovation directly to their regional markets. Featuring more than 130 countries, IFA 2023 offers a comprehensive view of an international market for the first time. Among exhibitors and visitors, IFA Global Markets is also Europe's premier B2B platform that enriches industry information on a professional level. IFA Berlin will take place from the 1st to the 5th of September 2023.
How can you benefit from attending IFA 2023?
There are many benefits to being a member of the IFA Berlin community. A face-to-face session to get feedback from the audience. A unique opportunity for the industry to learn and be inspired. Retailers have access to one of the largest consumer electronics markets in the world. Connect with investors, customers, mentors, and industry experts on the global tech platform to showcase your new products. Explore the world of investors, customers, mentors, and experts.
Learn More About IFA Berlin
IFA provides a common platform for start-ups, universities, laboratories, and established companies to present their new generation's ideas and solutions. The event will include a wide array of products on display at IFA Consumer Electronics Fair 2023, including smartphones, laptops, televisions, smart home devices, and more. Besides providing visitors and media with a taste of the latest tech trends, this summit will focus on upgraded technology and innovation. Contact us today for a free quote and design for IFA 2023 Berlin!
If you are looking for a leading Berlin Exhibition Stand Designer and Booth Builder Company that can build your ideal Exhibition Stand for IFA Berlin 2023 Week, contact us now.
IFA Trade Fair Location

Messe Berlin
Messedamm 22, 14055 Berlin, Germany