ExpoPharm 2023
27 to 30 September 2023
Dusseldorf Germany
Expopharm is the largest trade fair of Pharma sector in Europe.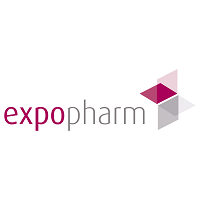 Take part in Expopharm Düsseldorf 2023
Expopharm is an international platform that brings together a wide range of decision-makers from all areas of the pharmaceutical industry. There are lectures and discussions on current industry topics conducted by highly qualified scientific experts at the show. A meeting of health politicians determines the direction of the market in the future. During Expopharm Düsseldorf, leading suppliers demonstrate their latest products and solutions. For the next four days, the show is scheduled to take place from the 27th to the 30th of September, so if you are interested in exhibiting, contact a leading exhibition design company.
Expopharm 2023 is the perfect place to showcase your exhibition!
In the pharmacy industry, Expopharm is an event that is highly anticipated. This four-day exhibition attracts decision-makers, opinion leaders, and exhibitors from the fields of science, health, and politics. There is no doubt that Expopharm is the platform where the future is shaped. Making future investments and forming partnerships is the most important decision here. You need to be at Dusseldorf's Expopharm trade fair if you want to do business in the pharmaceutical industry.
Position yourself as an expert to increase your brand's visibility.
Expand your business contacts by contacting your targeted group or segment.
Networking opportunities with industry leaders and decision-makers are available.
Take advantage of Expopharm's media coverage and online presence throughout the year.
Develop products and solutions to meet current challenges and establish new market standards.
Take advantage of Avoxa's media, digital services, drug databases, trade fairs, and congresses in the pharmacy market.
Expopharm 2023 Trade Fair in Düsseldorf - Learn More
In the pharmacy sector, Expopharm Düsseldorf is an ideal platform for exchanging innovative ideas, knowledge, and information. Expopharm continues to develop its offerings each year by incorporating current trends and topics. In addition, visitors can attend live lectures, seminars, workshops, and discussion rounds at Expopharm.
Our team of experienced and leading Stand Design Constructors and Booth Builders in Düsseldorf can help you build a great exhibition stand at Expopharm Dusseldorf Week.
Dusseldorf Germany Trade Fair Location

Messe Düsseldorf
Stockumer Kirchstraße 61, 40474 Düsseldorf, Germany