Drupa 2024
Drupa Dusseldorf is the world's largest trade fair for the printing and media industry.
 28 May – 07 Jun 2024
Dusseldorf, Germany.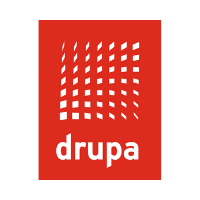 Drupa 2024 is a highly anticipated event that will take place from May 28th to June 7th in Düsseldorf, Germany. As the world's leading trade fair for print technologies, Drupa attracts industry professionals, experts, and enthusiasts from around the globe. This document will highlight the reasons why attending Drupa 2024 is a valuable opportunity and the benefits it offers. Attending Drupa 2024 will provide visitors with access to the latest products and services, as well as the opportunity to network with leading industry experts. It will also provide a platform for companies to showcase their products and services to a global audience.
Why is attending Drupa 2024 a valuable opportunity?
Stay Updated with the Latest Innovations:

Drupa is renowned for showcasing cutting-edge technologies and innovations in the print industry. By attending, you will have the opportunity to explore the latest advancements in printing machinery, digital printing, packaging production, 3D printing, and more. Staying informed about the latest trends will give you a competitive edge in the market.

Network with Industry Experts:

Drupa serves as a hub for industry professionals, including manufacturers, suppliers, and service providers. Attending the event will give you a chance to network with key players in the print technologies sector. Engaging in discussions, exchanging ideas, and building relationships with experts can open doors for potential collaborations, partnerships, or even job opportunities.

Gain Insights from Educational Programs:

Drupa offers a comprehensive program of seminars, workshops, and conferences tailored to address the challenges and opportunities in the print industry. These educational sessions are conducted by industry leaders and experts, providing valuable insights into emerging technologies, market trends, and best practices. Attending these programs will enhance your knowledge and skills, enabling you to make informed decisions and stay ahead of the curve.

Discover New Business Opportunities:

Drupa attracts a diverse range of exhibitors, including manufacturers, software developers, and service providers from various sectors of the print industry. Exploring the exhibition halls will expose you to a wide array of products, services, and solutions. This presents an opportunity to discover potential business partners, suppliers, or customers. Building new business relationships can lead to fruitful collaborations and expand your professional network.

Explore International Markets:

Drupa draws attendees from all over the world, making it an excellent platform to explore international markets. By engaging with international exhibitors and attendees, you can gain insights into global market trends, understand different cultural perspectives, and identify potential opportunities for expanding your business beyond borders.

Stay Ahead of the Competition:

In a rapidly evolving industry like print technologies, staying ahead of the competition is crucial. Attending Drupa 2024 will provide you with a comprehensive overview of the latest advancements, market trends, and industry insights. This knowledge will enable you to adapt your strategies, streamline your operations, and differentiate yourself from your competitors.
Why choose Booth Constructor for Designing and Constructing an Exhibition Stand for Printing Technology Event 2024?
Booth Constructor is a leading exhibition stand design and construction company in Europe. With a team of skilled stand designers and contractors, we offer comprehensive services to ensure the success of your presence at Drupa 2024.
At Booth Constructor, we understand that each client's requirements are unique. Hence, we offer tailor-made solutions to meet your specific needs. From small modular stands to elaborate custom-built designs, we can accommodate any budget and space limitations. In order to create a stand that aligns with your brand and maximizes the return on your investment, our team will work closely with you to understand your goals.
We take pride in our high-quality construction standards. Our experienced stand contractors ensure that every detail of the stand is meticulously executed. Utilizing state-of-the-art materials and techniques, we deliver sturdy and visually striking stands that create a lasting impression on visitors at Drupa 2024. With Booth Constructor, you can be confident that your exhibition stand will be built to perfection!
Drupa 2024 Trade fair location
Messe Düsseldorf Stockumer Kirchstraße 61, 40474 Düsseldorf, Germany